Water Damage Prevention Tips for Your Home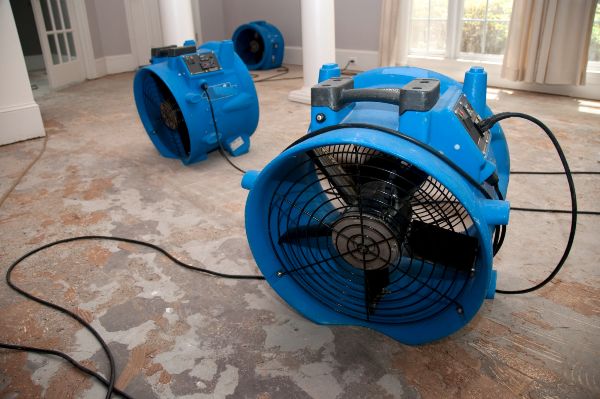 Even the slightest drip of water can lead to extensive water damage in the long run. Many homeowners mistakenly believe that they can ignore moisture issues when in reality, doing so can lead to structural instability, mold growth, and rotting of your home's building materials. It is important to keep these water damage prevention tips on hand.
Water Damage Prevention Tips
We've collected a few of the most common sources of water damage and how to prevent them.
Pipes
Seal cracks and holes in walls and in the foundation.
Insulate pipes against the cold.
Maintain water pressure between 30-50 psi, and no greater than 60 psi.
Secure loose pipes so that they do not bang or clang when the water turns on or off.
Replace corroded pipes.
If a pipe breaks, shut off the water supply.
Washing Machines
Turn washing machine hose valves off when not in use.
Replace hoses every 5 years.
Avoid standard hoses. Opt for a wire-braided, high-pressure hose.
Toilets
Test for leaks by putting food coloring in the tank. If the color is visible in the bowl after a few minutes, you are dealing with a leak.
Call a plumber to repair any leaks.
Gutters and Roof
Install gutter screens to keep gutters free of debris.
Keep gutters clean and clear. Repair any damage.
Direct the flow of water 10 feet away from the foundation of the house.
Properly insulate the attic.
Consider installing heated cables to the edge of the roof to avoid ice dams.
Ventilate the roof's eaves and ridges.
Install a weather membrane under shingles.
Replace cracked and missing shingles.
Appliances
Regularly move the refrigerator and other appliances to check for leaks and water damage.
Check the connections to dishwashers, ice makers, and any other water lines.
Maintain 3-6 inches between each appliance and the wall.
Never leave an appliance unattended during a cycle.
Other areas
Perform a walk-through of your home to identify any signs of damage such as sagging ceilings, wet drywall, discoloration, and mold growth.
Touch lines under the sink to feel for moisture.
Consider installing a sump pump in your crawl space or basement. Keep the water screen clear and replace batteries every 2-3 years.
Cover basement drains, sinks, and toilets with back flow valves to prevent the possibility of a sewage backup.
Avoid pouring grease down drains.
If you leave your home for an extended period, be sure to turn off any water supply valves.
If you receive a high water bill and are unsure of the reason, call a plumber for help.
Should You Have a Water Loss…
First Response Disaster Team knows that even the greatest measures of preparation sometimes fail. For this reason, we are available 24/7 to provide water extraction and water damage restoration services. We work to restore your home or business to pre-loss condition all while coordinating with your insurance provider to help make sure you are covered for any damages and accrued costs.