Prepare Your Property for Spring Storms
The team at First Response is loving the Spring weather – warmer air and longer days are here to stay! While Spring has officially sprung, it does not mean you can let your guard down. Spring often brings surprisingly strong storms. We're sharing a few spring storm hazards and storm preparation tips to help you protect your property and family.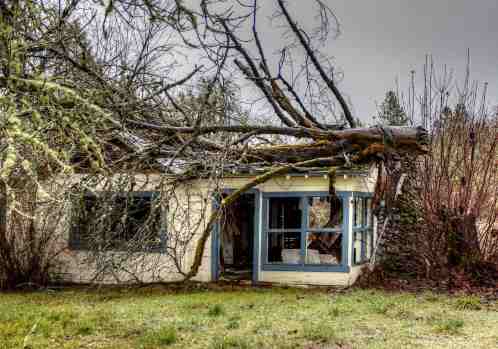 Spring Storm Hazards & How to Avoid Them
Storms often conjure up images of rain. But this is not the only threat you'll need to prepare for. Consider these elements and spring storm preparation tips to stay safe.
1. Heavy Rains
Rain can quickly lead to water and flood damage. Untreated, this moisture can lend itself to secondary issues, such as rotting, warping, mold, structural collapse, and more. Avoid these problems with these tips:
Direct gutters and downspouts at least ten feet from the base of your home.

Clear out leaves, sticks, acorns, and other debris from gutters.

Install splash blocks at outlet points of the downspouts.

Install underground pipes to direct water away from the foundation.

Purchase a flood insurance policy. sYou can find flood insurance providers at FloodSmart.gov.
2. Gale Force Winds
Winds produce strong gusts that fling debris and dislodge trees and limbs. Check around your house for the following:
Identify trees, fences, and other items that could be impacted by wind.

Trim limbs, branches, and foliage near the roof, windows, outside walls, fences, or decks.

Do not touch downed power lines outside or live wires inside after a tree impact to a structure.

Secure patio furniture, toys, and lawn equipment that could damage the house or cars.

Park cars out of the impact zone of downed trees and limbs.
3. Hail Damage
Hail is a phenomenon characterized by falling frozen ice balls that can form on hot days. Hail is detrimental to homes, cars, and even people. To prevent major hail damage:
Park cars in the garage or under a carport.

If you do not have a covered parking area, place blankets over the glass to minimize the blows.

During times of hail, close windows, blinds, and curtains to prevent injuries..

Move fragile plant pots and patio furniture to a covered area.

Contact your insurance agent immediately if you suffer hail damage.
Spring Storm Preparation Tips Keep Your Property Safe
Damage to your home is stressful, and storm damage is one type that causes considerable damage. In turn, this can be disruptive to your life and routine. Following a storm, call First Response Disaster Team for assistance with mitigating storm damage to your home or business. We respond 24/7/365 to assist you.