Fire Prevention Month: The Sounds of Fire Safety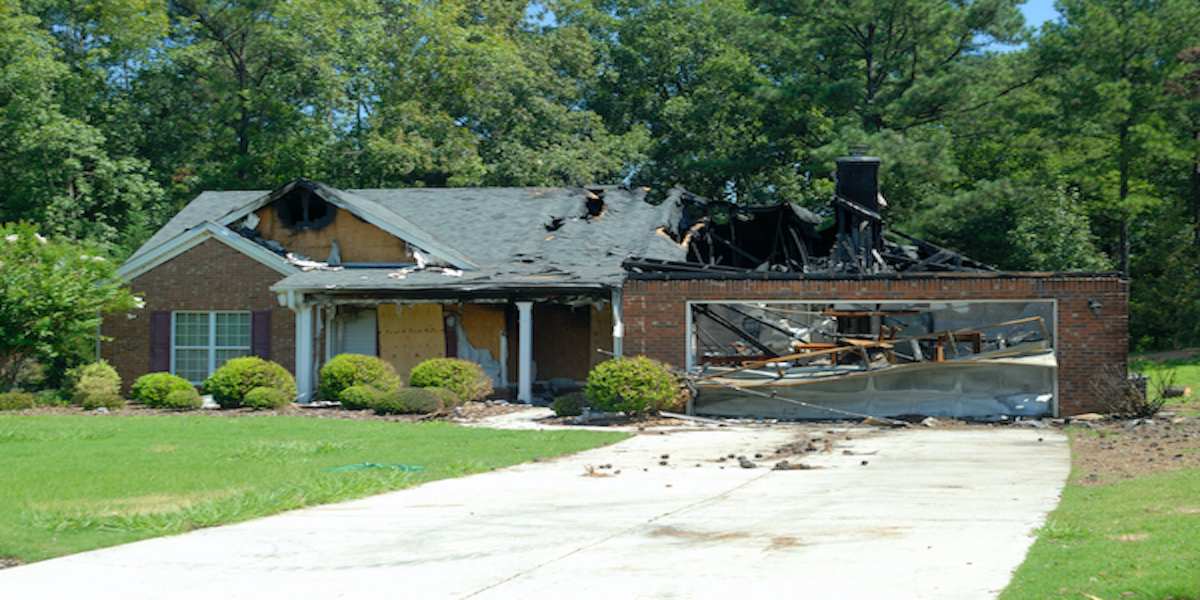 Each October, the National Fire Protection Association acknowledges Fire Prevention Month. A unique campaign is chosen each year, and 2021 is no different. This October we are helping our customers "Learn the Sounds of Fire Safety." As an experienced fire restoration company, this mission is close to our hearts. The intense destruction and devastation, in addition to the threat that fires pose to your family, are reasons enough to take fire prevention seriously. Use these fire safety tips to keep your home and loved ones safe.
The Truth About Fires & Fire Prevention
When a fire breaks out, you have a split second to respond. Your actions during this time can make the difference between having property damage or a loss of life. Although we often stress the importance of fire prevention to young kids, we are all responsible for knowing the sounds of fire safety. Check out these facts from First Alert:
3 out of every 5 residential fire deaths happen in buildings that do not have functional smoke alarms.
Unattended cooking emergencies are the leading cause of house fires.
Fewer than 50% of homeowners have and practice an escape plan.
Carbon monoxide (CO) is the #1 cause of accidental poisoning in the U.S.A. This is especially scary when you consider that only 47% of homeowners have a working CO alarm.
60% of homeowners do not regularly test their smoke and CO alarms.
What is the Difference Between a Smoke Alarm & CO Alarm?
As a property owner, you have several spots around the house that require attention. With that, you may be questioning the differences between smoke alarms and carbon monoxide alarms and whether both are necessary. Here are some important distinctions to consider:
Smoke alarms are capable of detecting fire smoke and alerting occupants. These are critical fire safety devices as you may only have a couple of minutes to evacuate the dwelling.
Alternatively, carbon monoxide detectors alert you to the odorless and colorless CO gas. These are equally as important to other fire safety devices. Due to the nature of CO, you may fall unconscious before recognizing that you've been poisoned or exposed.
The Sounds of Fire Safety
After familiarizing yourself with the importance and differences of fire safety devices, you should learn about the various sounds each makes and how you should respond. Having this knowledge can save your life! Review the manufacturer's manual for brand and model specific instructions.
Beeps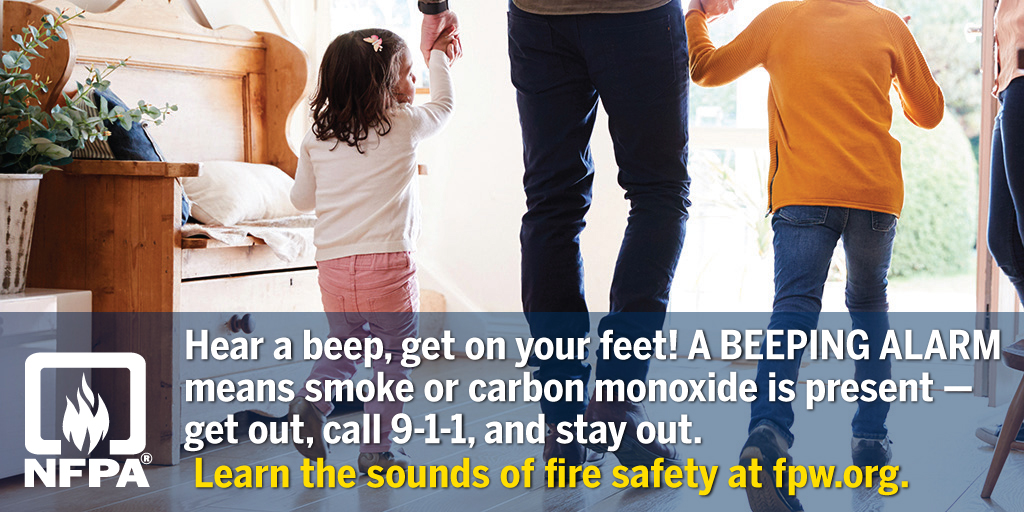 Smoke Alarms – If you hear 3 beeps – beep, beep, beep – there is an active fire or smoke in the premises. Evacuate the property, call 911, and do not reenter the building for any reason!
CO Alarms – Loud sets of 4 beeps – beep, beep, beep, beep – warn of carbon monoxide. Get outside fast, call 911, and do not reenter the property!
Chirping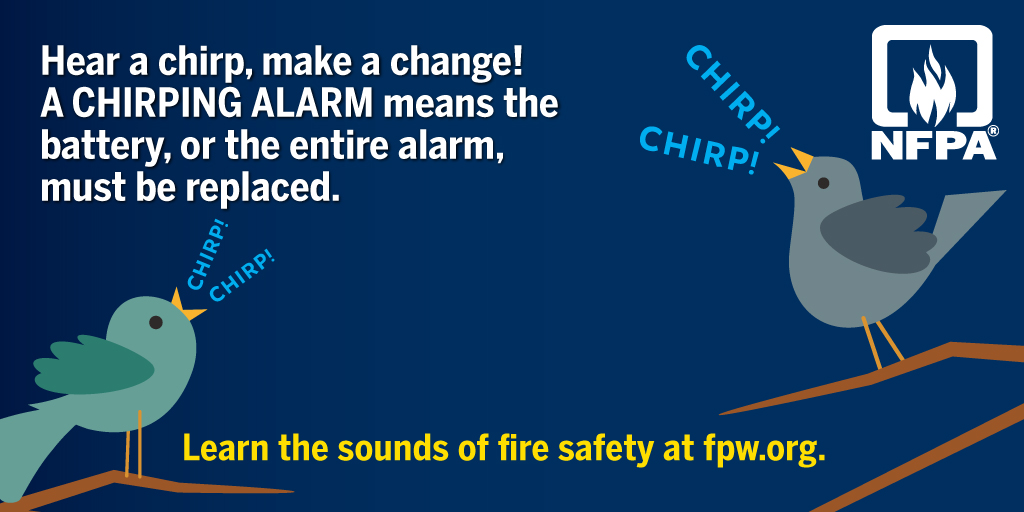 Smoke Alarms — A periodic chirping sound from your smoke alarm means that the battery is low and should be replaced. Should the chirping continue, replace the entire smoke alarm unit. All smoke alarms should be replaced every 10 years.
CO Alarms– Periodic chirping alerts that your carbon monoxide detector batteries are low and should be replaced. If chirping continues, replace the alarm. Some models have a sound that warns that the detector is near the end of its useful life. Check the manufacturer instructions for variations in sound.
Placement of Fire Safety Devices
Smoke alarms:

Install smoke alarms in all:

Bedrooms
Hallways
Levels of the property

DO NOT place smoke alarms in kitchens or bathrooms.

Carbon monoxide detectors:

Install CO detectors in all:

Bedrooms
Levels of the property

Fire extinguishers:

Keep a fire extinguisher in all:

Levels of the property
Kitchens
Garages
Important Considerations for Fire Safety
If you or someone in the home is deaf or hard of hearing, install special smoke alarms that set off a strobe lights and low frequency alarms. Pillow and bed shakers are another solution for fires that occur while you are sleeping.
Individuals with physical limitations should keep mobility devices, glasses, and a phone near the bed for a quick escape. Keep all hallways, pathways and exits free of obstructions to ensure a hassle-free evacuation of the property. Nightlights should be placed in the hallway to light the way out.
Even though October is for fire safety, fire prevention is a full-time job. Test your alarms MONTHLY! You can do this by holding the test button and waiting to hear a loud beep, beep, beep.
Most important is to educate the whole family about the sounds of fire safety and what to do in the event of an emergency. The National Fire Prevention Association offers family action plans in English and Spanish.
Knowing The Sounds of Fire Safety May Save Your Life!
Being able to recognize the difference between chirps and beeps on your fire safety devices could potentially save your life. Remember to test your devices monthly and practice your evacuation plan with the family. And of course, if you find yourself in need of fire restoration, the First Response Disaster Team is here for you!